1. Unite:
In Google data, we unite the data in one place. Easily import and visualize your data from a spreadsheet, Google Analytics, Google Ads and many other databases. see up-to-date reports from multiple projects and data sources in one interface.we can use e-commerce, digital advertising ads, SQL.
2. Explore data :
Transform your advertising performance and other data into easy to understand reports and dashboards that fit into business needs.
Monitor your progress reports for business metrics you care about, include ad spend, site traffic, search ranking and more.
Some data sources include:
Google Analytics.
Google Ads
Search console
Double Click Search
Bing Ads
Youtube Analytics
Adobe Analytics
SEMRush
MailChimp Analytics
More Data studio Community connector
Use of data studio :
Data studio integrates data from a variety of sources for reporting and analysis, share dashboards like Google drive files, filter data at the report /page/chart level and brand dashboards to your company.
Filter control :
Make your Report Interactive
.Lets users refine the information they see.
How Filter Work:
Based on a dimension from a data source
Show dimension values as checkboxes.
Include or exclude data.
Filter Scope :
Determine which charts get filtered
page-level scope by default.
Group charts with a filter to restrict scope.
Use of date filter :
we can use the date filter between two dates one is starting and the other is ending date. If both dates are set then we see the sessions.
Connect to your data :
A connector is a pipe between your data and data source.you can connect over a dozen Google products, include Google Ads, Google Sheets, and Big query.
You can add data from Google sheets and add a chart using own data source.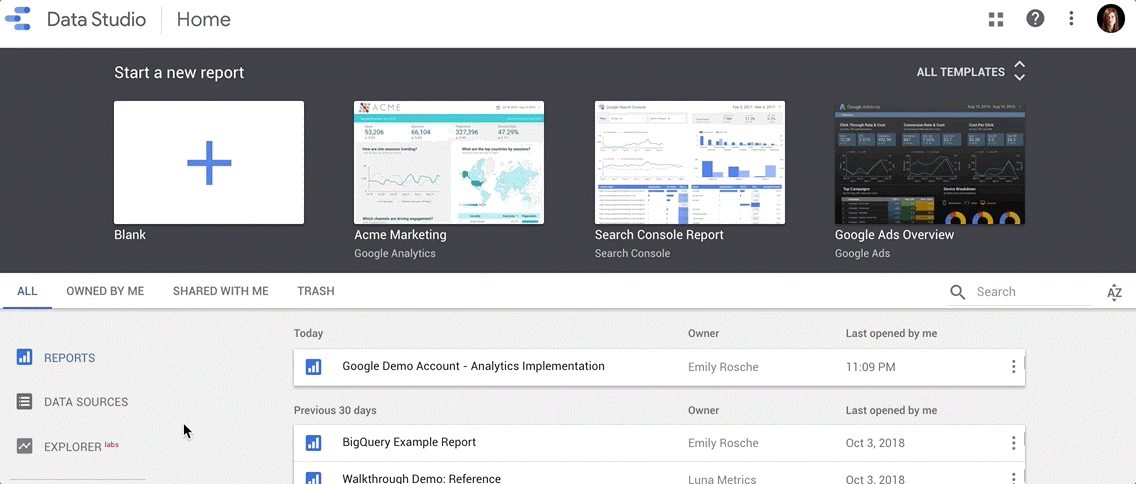 Charts:
Different types of charts:
Geo map Chart: we use the Geo dimension to visualize your data.
Bar Chart: It Compares metrics using the vertical and horizontal bar.
Pie chart: It shows the relative difference.
Scatter chart: Establish Correlation within a dimension.
Bullet chart: See how well your data performs against the target.
Select one of them to see their style and data properties
Share report :
you can share data source to other people via Email address and through the link.
you can share anyone in the world.
And finally, you can log in into Google Analytics account and track reports with Goggle analytics and see metrics of individual data studio reports.


Learn 16 Digital Marketing Tool for effective SEO

The image is taken from the third party.