Jumpsuits are easy to wear, they are stylish and they are comfortable. Jumpsuits are in the range of many designs, styles, colors, lengths that help the wearer, look her stylish best every time but also give the popularity of these- garments. You can find a variety of them listed below.
Jumpsuits made a lot of sense for their original purpose. You can wear this for different occasions as well. You can wear them to prepare for parties or to lounge around in, So depending on your sense of style, preference, and requirements you can shop for many outfits as you would like. Designed for aviatrixes or parachutists, a single two-legged garment helped prevent flapping hems from being caught in turbines or aircraft doors. For Rosie the Riveter and her blue-collar ilk, working around machinery or grease, they were similarly sensible.


1. FOR WEEKENDS LOFT PLUS-SIZE HUMMINGBIRD JUMPSUITS
A V-neck and an elastic waist enhance an hourglass figure, while cute pattern and cropped pants keep the look casual. Also available in regular and petite sizes.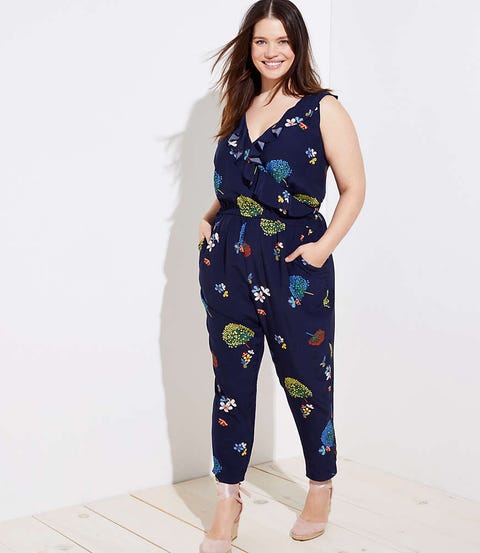 2. MANGO CASUAL LINEN-BLEND STRIPED JUMPSUITS:

This combines the comfort of overalls with all the feminine details of your favorite summer dress – a fitted bodice with ruffles and a piece of the cheerful red-and-white-striped linen fabric.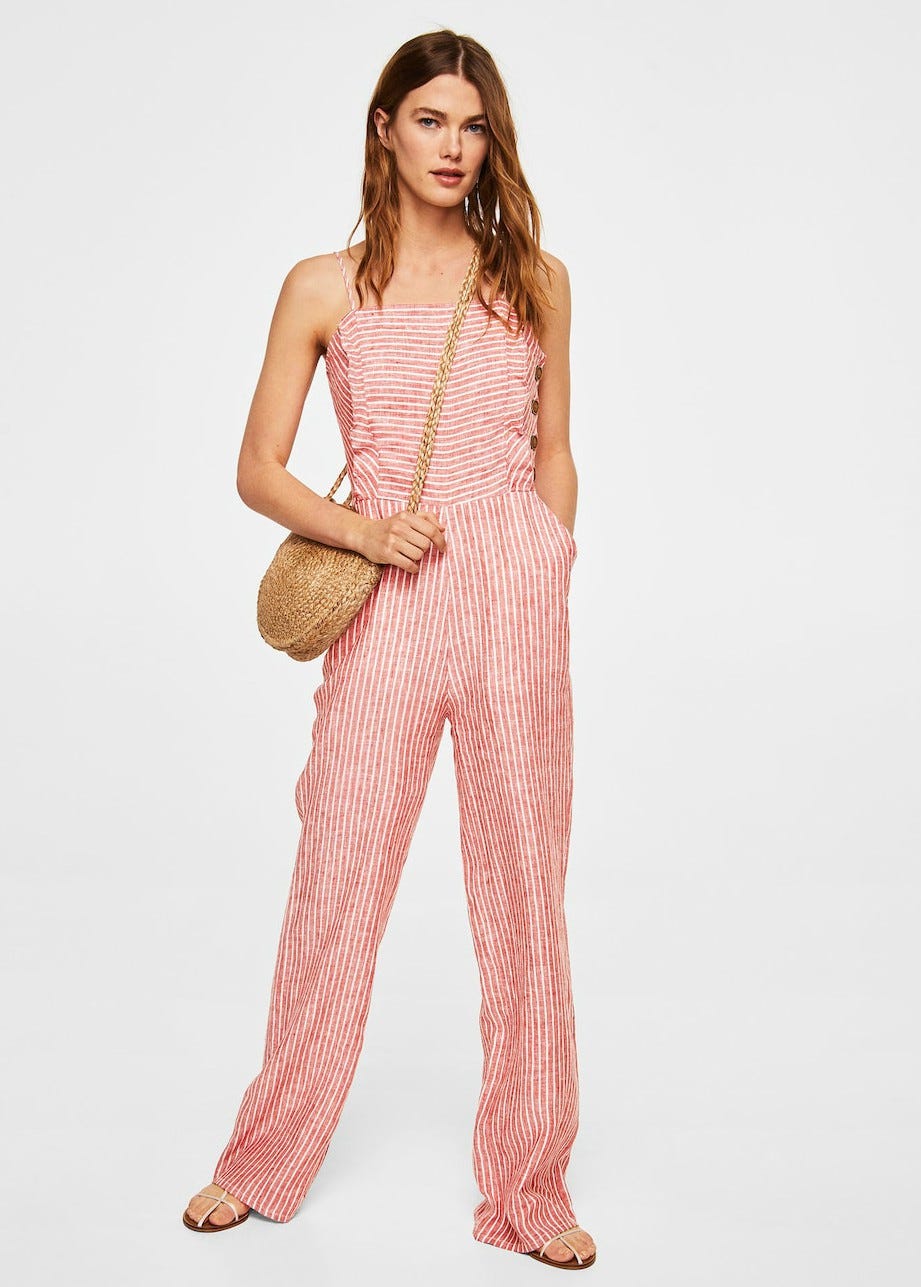 3. XHILARATION WOMEN'S STRAPPY JUMPSUIT WITH TASSELS:

The playful print adds to the boho charm of this flowy, wide-leg jumpsuit that's perfect for a run to the farmer's market or just hanging out in the backyard on a hot day.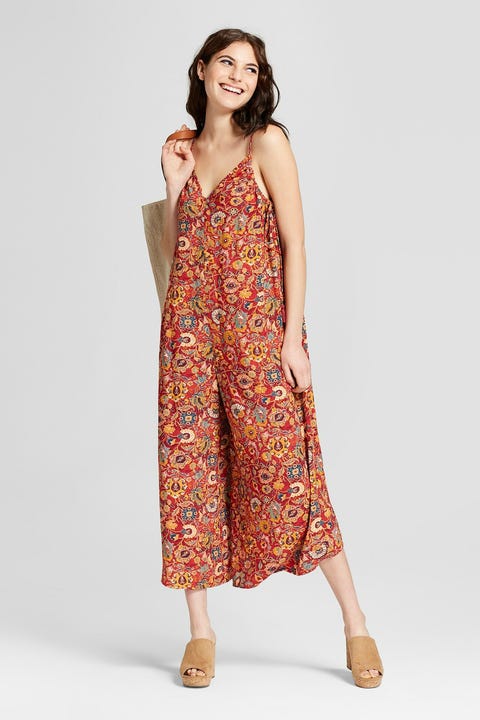 4. 1901 STRIPE WIDE-LEG JUMPSUITS:

Perfect for showers, brunches, and barbecues, the nautical-inspired blue, and white striped wide-leg style has an easy to fit and a polished look.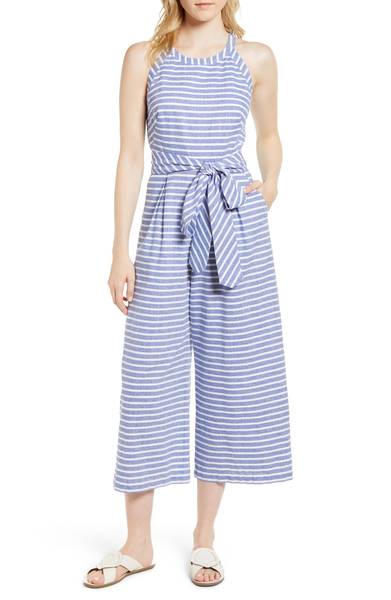 5. LOFT BEACH BORDER TIE CUTOUT JUMPSUITS:

A cutout at the waist and tie-front add flirty touches to this wide-leg jumpsuit in a pretty graphic pattern.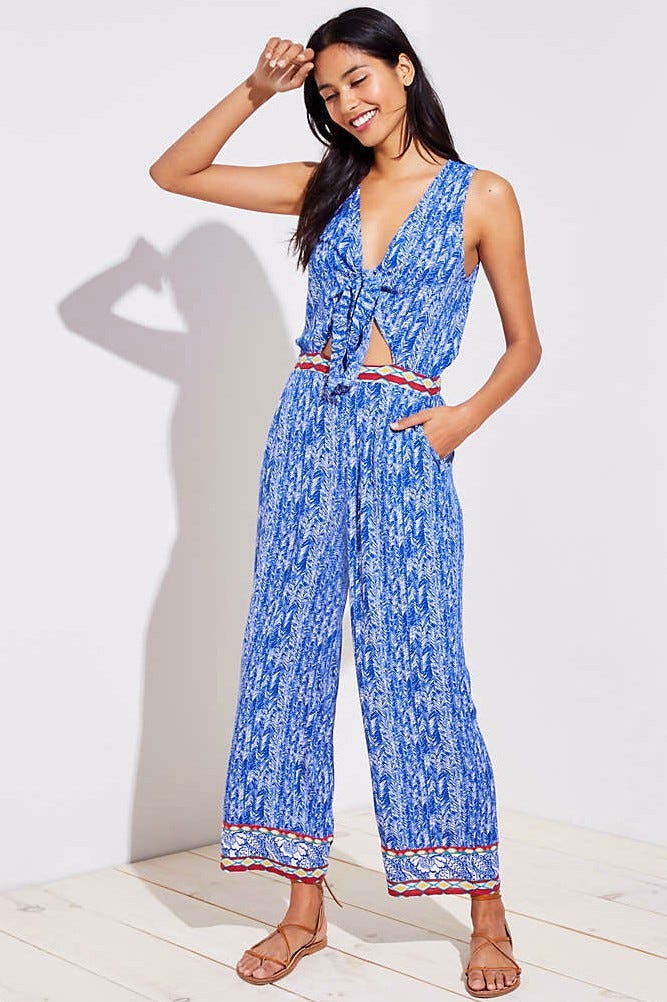 6. SOCIALITE TIE FRONT CROPPED JUMPSUITS:

This totally adorbs gingham jumpsuit with a 50s-inspired tie front and cropped legs will be your weekend go-to.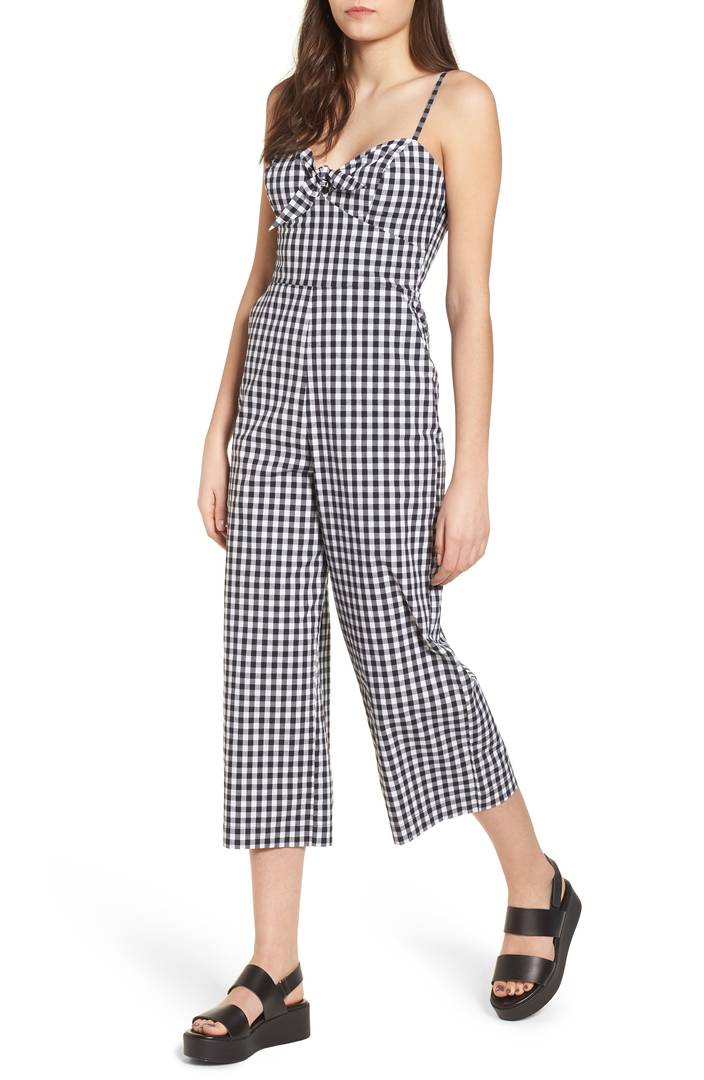 7. ANNA GLOVER X H&M PATTERNED JUMPSUITS:

Short sleeves and wide, trouser-inspired legs give this pretty patterned jumpsuit a professional vibe. In cooler weather (or overly air-conditioned offices) and pair it with a blazer or jean jacket.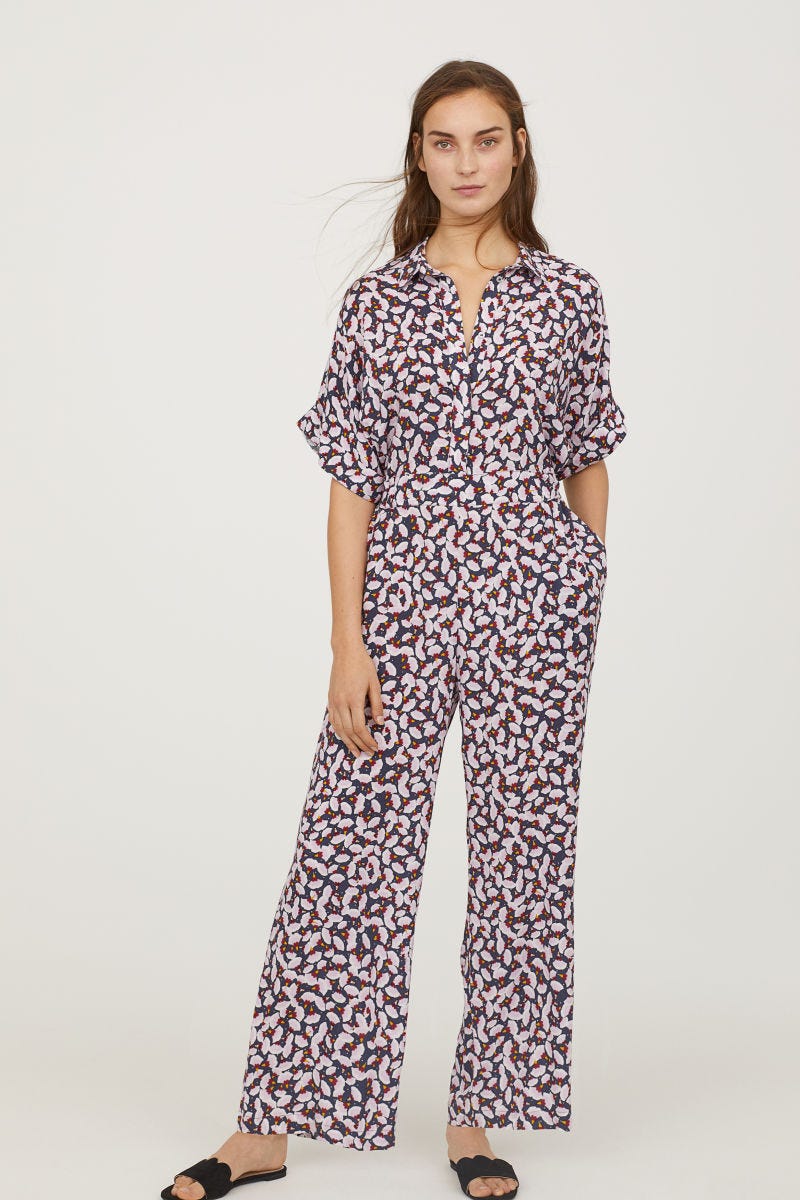 8. LOST+WANDER CHIQUITA JUMPSUITS:

The wide legs of this jumpsuit mean it can almost pass for a dress. The lightweight fabric and easy fit look make it perfect for summer workdays.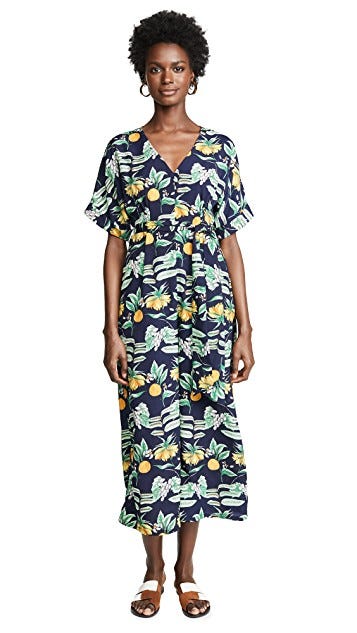 9. ALFANI PETITE PRINTED WIDE-LEG JUMPSUITS:

This polished looking style in a cool graphic print will make you a standout at the office.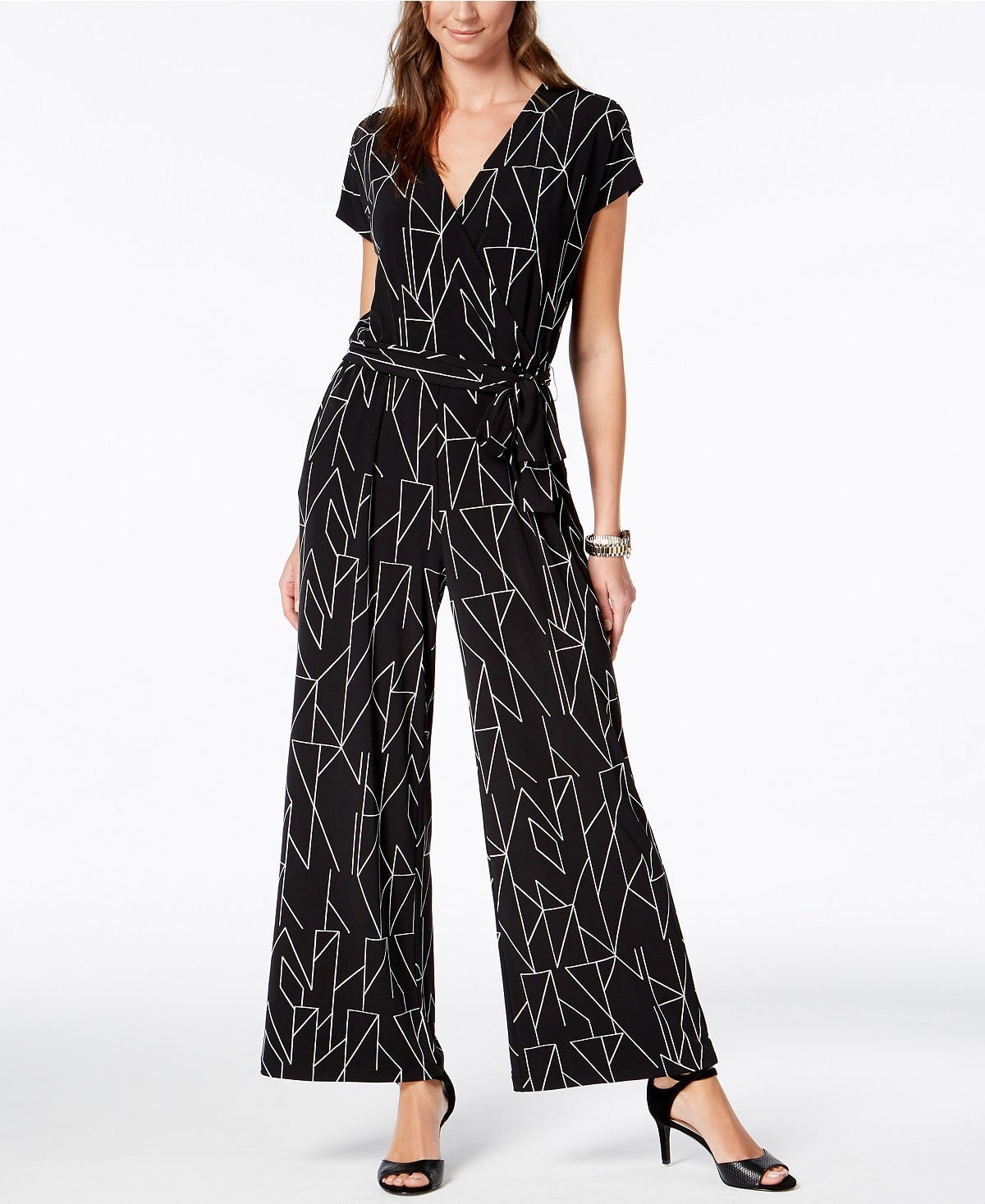 10. MICHAEL KORS CHAINED KEYHOLE NECK JUMPSUITS:

The keyhole neck, belted waist, and skinny legs make this work appropriate the print lets you express your personal style.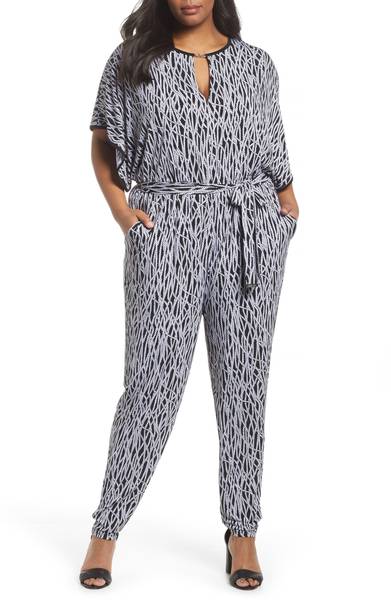 11. MANGO BELTED DENIM JUMPSUITS:

The slim, tailored fit and dark denim make this office appropriate. On the weekend, pair it with strappy high heels and hit the town.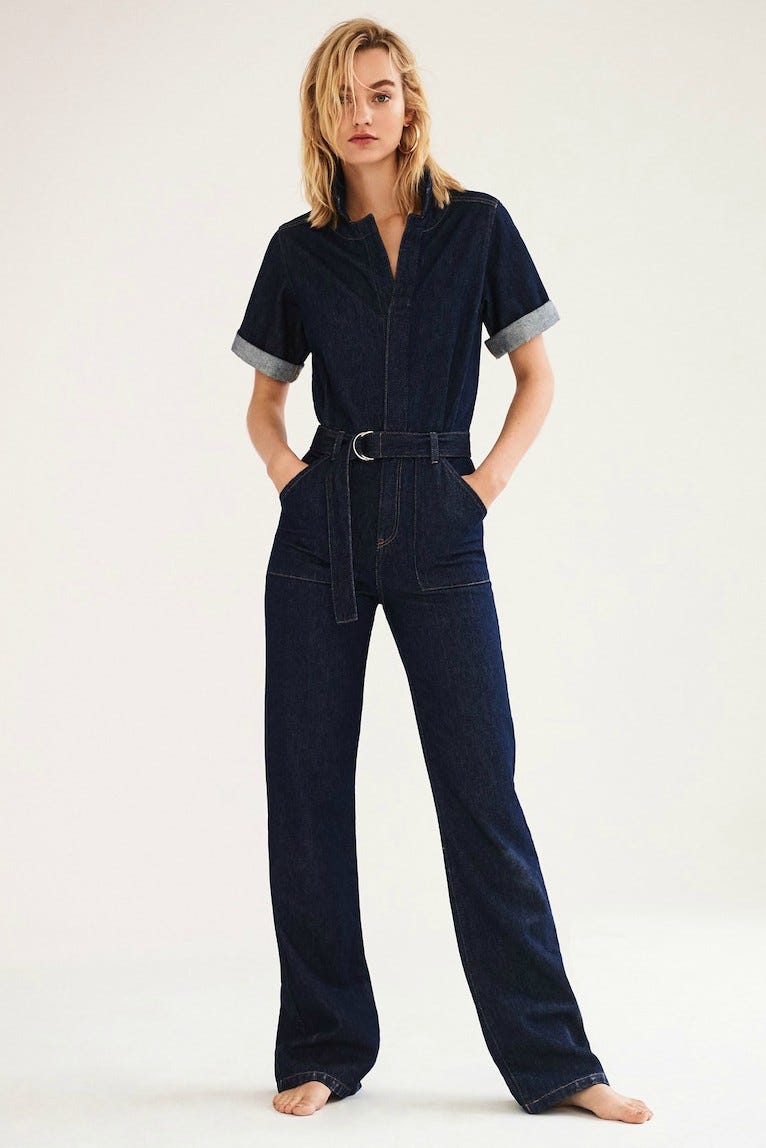 12. MANGO LACE APPLIQUE JUMPSUITS :

Lace details at the neck, a sexy V-neck, and the bold color make this a great alternative to a dress for a summer wedding or fancy cocktail party.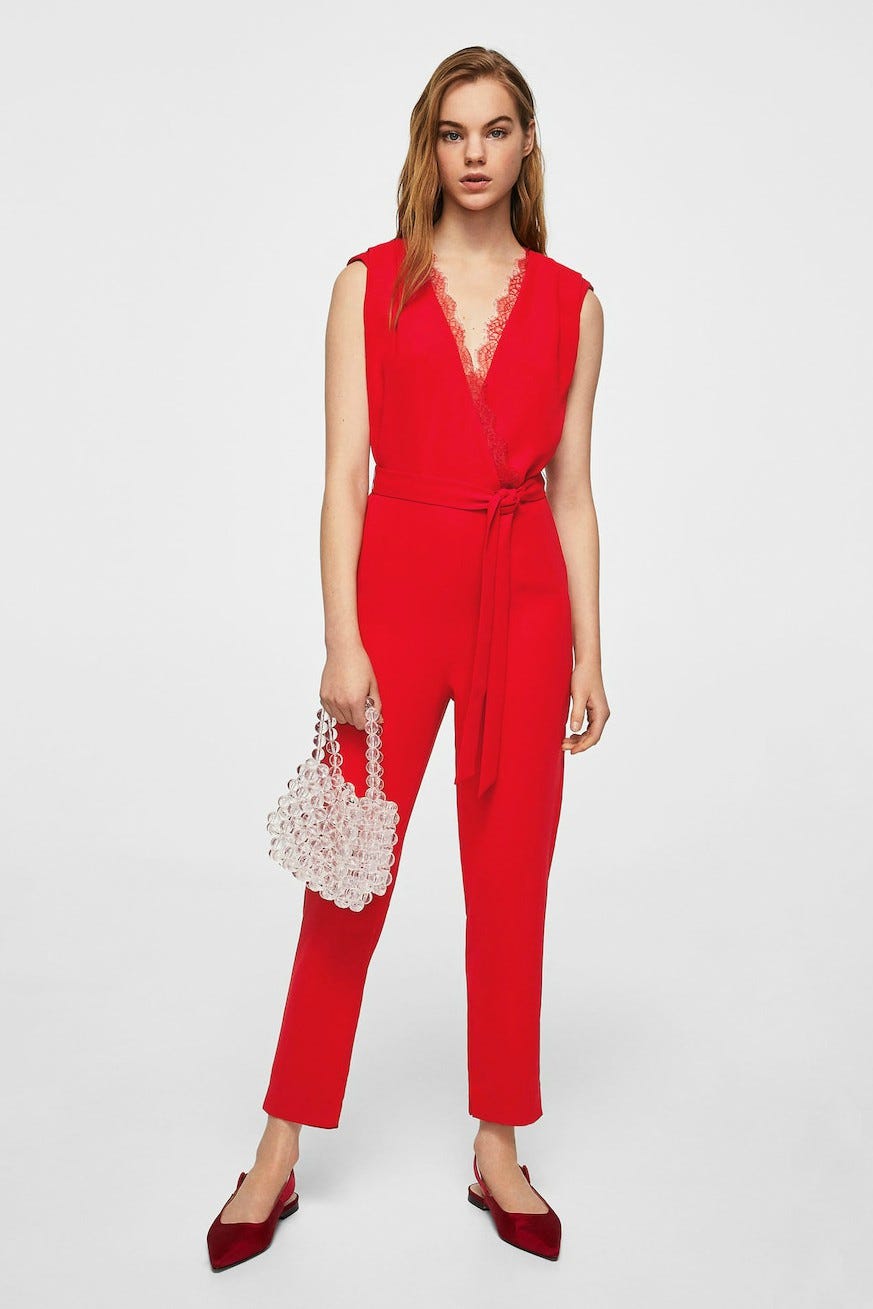 13. ADRIANNA PAPELL PETITE BEADED JACQUARD JUMPSUITS:

Not a ball – gown person, but you have a major black-tie event on your calendar? This strapless jumpsuit with a beaded top and jacquard pants is a great solution for the day.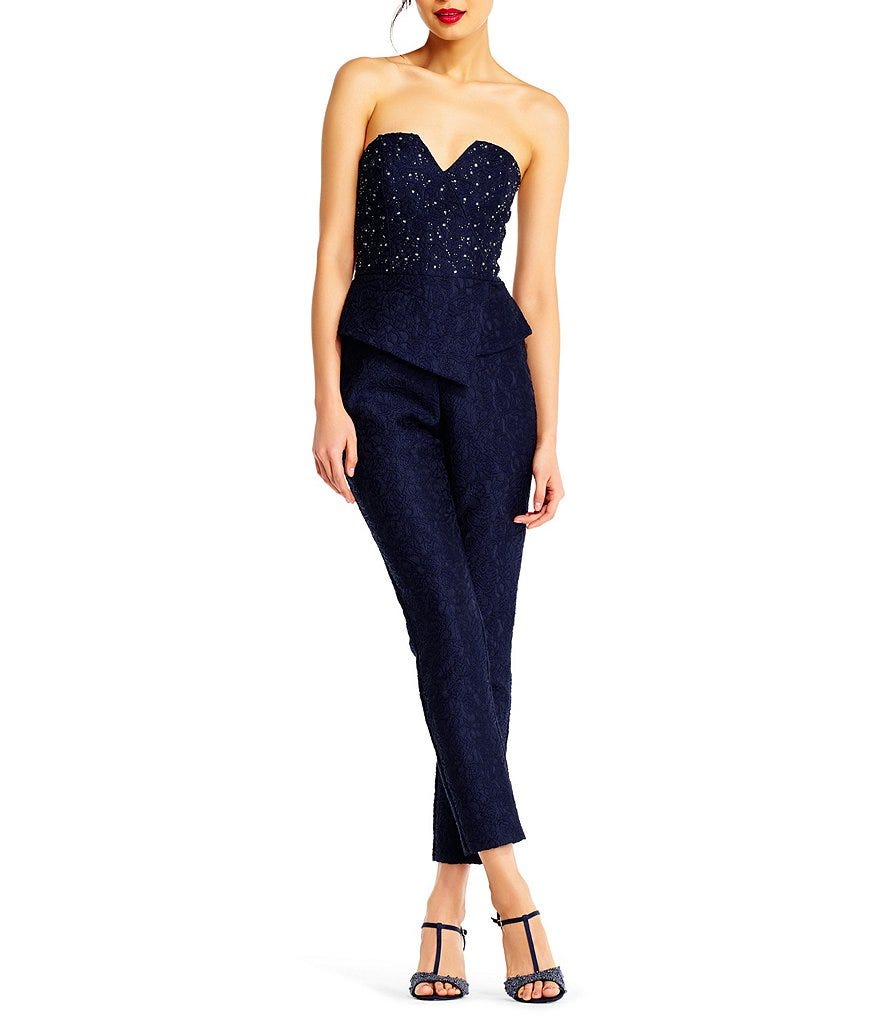 14. CITY CHIC TRENDY PLUS SIZE LACE-TRIM JUMPSUITS:

A sexy peekaboo lace yoke and split sleeves offer this understated sex appeal, whereas the removable gold belt adds a posh touch that's perfect for all the summers.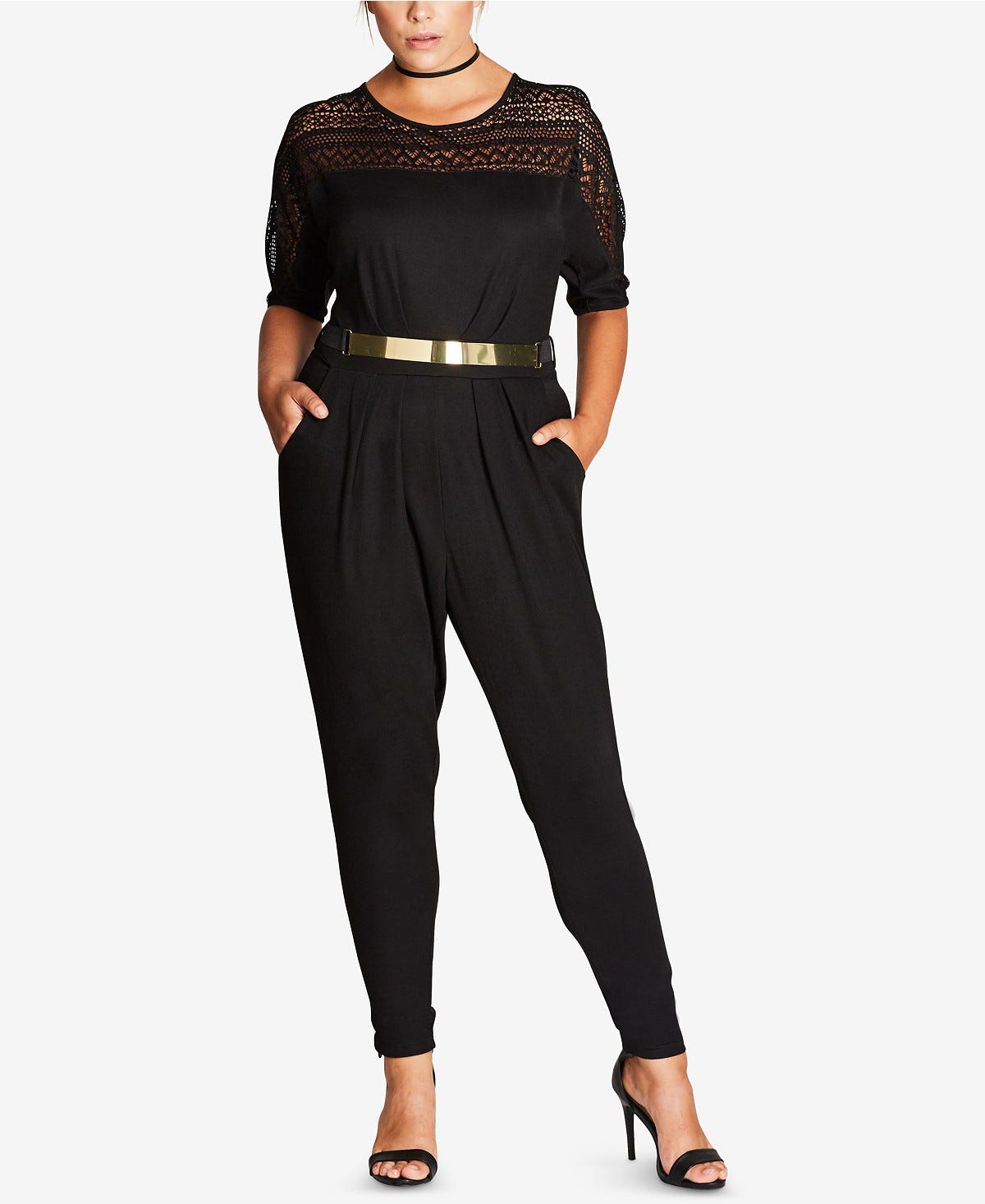 15. H&M OFF-THE-SHOULDER JUMPSUITS:

The off-the-shoulder neckline and fitted bodice make this a good blank canvas to dress up together with your favorite heels and fancy dangly earrings. The shocking back detail really makes it.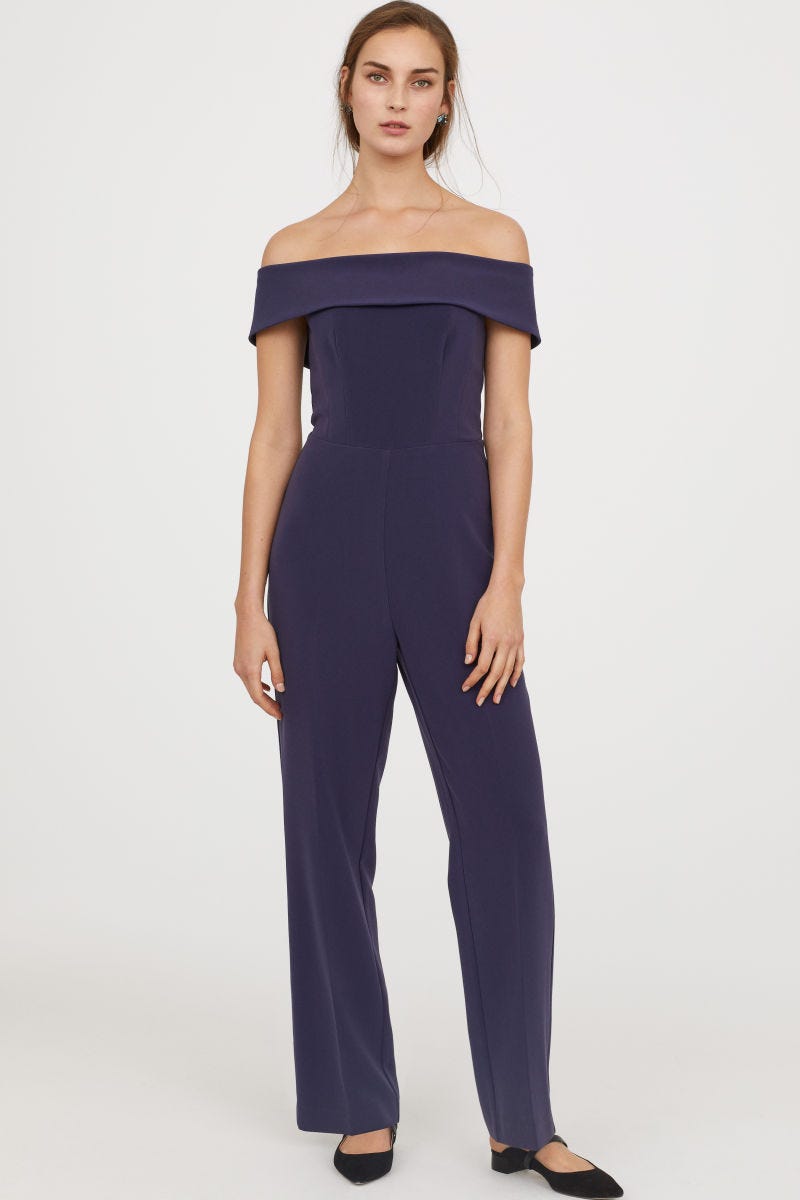 https://www.myntra.com/jumpsuit